Welcome and praise the Lord! Grace and Peace from God our Father and the Lord Jesus Christ through the companionship of the Holy Spirit!
Father God we lift our hearts to You tonight in praise and gratitude for your marvelous works among men! We lift our hearts in joy and gladness and so prepare the soil of our hearts to receive the seed of Your Word. Oh Lord, we hunger and thirst for more of You, to know You better, to serve you more, to draw near to You!
satan we come against you and your schemes tonight! We bind you and rebuke you and declare your machinations inoperative in Jesus Name. We cast you out of this holy place in Jesus Name AMEN!
Praise You for Your Holy Word, Lord. Holy Spirit we invite you to be our teacher. Anoint what is said and done here. Bless the Word as we break forth the Bread of Life. In Jesus Name AMEN
Most Holy Jesus, we bow before you tonight in humble praise and adoration. Our Savior, our redeemer, our healer, our deliverer, our Lord. We praise and bless your holy Name! AMEN and AMEN
Prophet - Lord give us a "now" word
Ephesians 5:21 Submit to one another out of reverence for Christ.
Welcome everyone. We have been discussing submission, which is a hard topic for some. Last week we talked about the voluntary nature of submission. We discussed that the MIDDLE form of the Greek word is used here - meaning to voluntarily subject yourself. It is a subject/subject relationship, not a ruler/subject relationship. We talked about placing the needs of others above your own and having compassion and respect for the other members of the Body of Christ. Our motivation is reverence for Christ - basically submission is at His request. Even if we don't want to, or don't really understand it, we do it out of love for Him.
Tonight we're going to start by concentrating on the marriage relationship.
Last time we discussed the term "head" which has been misinterpreted many times to mean "dictator". It is the Greek word kephale, which is the same word used for our physical head, not the word archon, which is used for ruler. Kephale is used as a leader in the sense of one who goes first into battle, not in the sense of "boss".
Ephesians 5:22-24 Wives, submit to your husbands as to the Lord. For the husband is the head of the wife as Christ is the head of the church, his body, of which he is the Savior. Now as the church submits to Christ, so also wives should submit to their husbands in everything.
Remember that the submission of wives to husbands is not something forced but requested. "Submit to" can be translated be subject to, give allegiance to, tend to the needs of, be supportive of, be responsive to or to place oneself at the disposal of.
I'm well aware of the claims of feminism today - and the extreme faction that hates men. But Christian women miss a blessing if they don't understand what scriptural submission is. And I would like to mention that Biblical submission in marriage does not mean that women are inferior or that ALL women should be submissive to ALL men. We're talking about a specific relationship here.
This goes back to when Eve was created out of Adam's side, his equal, helpmeet, and partner. Helpmeet has the connotation of "one who comes alongside to help", which is the same function of the Holy Spirit as our Paracletos, or Comforter.
Notice it says "submit … as to the Lord". Wives are to be submissive out of love and reverence to Christ. Even if the husband is not all that the wife thinks he should be, her attitude should be respectful because of her love for the Lord. In other words, she is supportive of her husband as if he were Jesus. I don't think that a true Christian would have trouble submitting to Jesus - would you? And if we women can remember we are really being supportive of Jesus and His kingdom, it goes way beyond our relationship to the husband.
And the same is true about being submissive to one another. If we get the "personalities" out of the way, and see it as a way to serve Christ, a lot of our relationship problems would vanish.
Let's take the wife's submission one step further. If your husband is a Christian, you can submit as to the Lord, but what if he's not a Christian??? Does this still apply?
Prophet - Yes women win their husbands to JESUS by their actions

GloryBe† - Yes, your Hubby will see the Christ in you and more than likely...if he really loves you...will submit to Christ...
Good answers! Yes, and even more so according to Peter. If the husband is an unbeliever, a submissive attitude might win him to the Lord:
I Peter 3:1-4 Wives, in the same way be submissive to your husbands so that, if any of them do not believe the word, they may be won over without words by the behavior of their wives, when they see the purity and reverence of your lives. Your beauty should not come from outward adornment, such as braided hair and the wearing of gold jewelry and fine clothes. Instead, it should be that of your inner self, the unfading beauty of a gentle and quiet spirit, which is of great worth in God's sight.
To be won over "without words"! Wow, some women nag, nag, nag their husbands to serve Christ. According to the Bible does this work? Of course not! What DOES work, according to this passage?
Kinzie - having a gentle spirit and example

GloryBe† - Nagging is not a Christian thing to do...by doing the works...will a non-believing hubby see the power of Christ...

OlePappy - And.Pray pray pray
Right! What a testimony! "Actions speak louder than words." And what a relief! Christian women don't have to worry about getting old or wrinkled, or following fashion's fallacies - true beauty is a gentle and quiet spirit, which not only is unfading, but of great worth in God's sight. This is one thing that's really neat about the Internet - the inner man shines through and we're all gorgeous!
Friend - Wow that is definitely a different way to look at it so God doesn't see us FAT
Friend, NO, man looks on the outward appearance, God looks on the heart! And beauty is an inside-out thing. As we get closer to Jesus, the radiance of the Lord shines more and more through the outside.
Now Paul says to submit "in everything". What does this mean? What if your husband asks you to steal or cheat on your taxes?
GloryBe† - Absolutely not...

Kinzie - I think submit to what is right morally....eg...don't break any commandments or such

jackie - I wouldn't steal or cheat that's not in line with Jesus
Remember it says, "submit ... as to the Lord". And the Lord would NOT ask us to do anything against the law or against the Word! So "in everything" is qualified and limited by "as to the Lord".
The verbs used for "submit to " the husband, and "love" the wife both underline the mutuality of the marriage relationship. It is a joint ministry, a partnership, in an atmosphere of love, as we are joint-heirs in life and with Jesus Christ.
1 Peter 3:7 Husbands, in the same way be considerate as you live with your wives, and treat them with respect as the weaker partner and as heirs with you of the gracious gift of life, so that nothing will hinder your prayers.
Now this weaker partner upsets some feminists, but it's a fact that weaker here is in reference to the physical - men are usually stronger than women are. The point is again, a mutual respect and consideration for each other, as PARTNERS and Joint Heirs with Jesus Christ.
GloryBe† - This growth in the relationship with Christ is an ongoing growth...this just doesn't happen over night...born again Christians must know this...it takes work...and prayer...and study.for the light to start shining through...Praise God.
Although we are talking about the marriage relationship, the focus is on Jesus Christ. Let's look at Him. Peter said in Acts 2:36:
"Therefore let all Israel be assured of this: God has made this Jesus, whom you crucified, both Lord and Christ."
And Paul said in Ephesians 2:22-23 " And God placed all things under his feet and appointed him to be head over everything for the church, which is his body, the fullness of him who fills everything in every way. "
We see here the three roles of Jesus. As Lord (Kyrios) He rules over everything - His kingly function. As Christ (Christos) He is anointed to be a spokesman for God - His prophetic function. And as Head (kephale) of the Church He is our savior - His priestly function. Which of the three functions is mentioned for the husband in this passage?
Ephesians 5:22-24 Wives, submit to your husbands as to the Lord. For the husband is the head of the wife as Christ is the head of the church, his body, of which he is the Savior. Now as the church submits to Christ, so also wives should submit to their husbands in everything.
Kinzie - ok the kephale...that was my first guess but I erased it!

GloryBe† - the head
Here the husband is head (kephale) of the household in the sense of being a priest - responsible for the spiritual well being and cleansing of the household. Now many husbands want to be the "boss" in the sense that they tell their families what to do and how it is. However, to lead in the sense of being a priest, responsible for the spiritual life of the household is not so popular. The next verse stresses what this leadership entails.
Ephesians 5:25-30 Husbands, love your wives, just as Christ loved the church and gave himself up for her to make her holy, cleansing her by the washing with water through the word, and to present her to himself as a radiant church, without stain or wrinkle or any other blemish, but holy and blameless. In this same way, husbands ought to love their wives as their own bodies. He who loves his wife loves himself. After all, no one ever hated his own body, but he feeds and cares for it, just as Christ does the church -- for we are members of his body.
As mentioned before, "head" is the term used of Christ in His priestly capacity for the Church. As our high priest, His responsibilities are awesome. First of all, love is mentioned. In the Greek this is agape, the highest form of love, 100% unselfish, totally concerned with the well-being of the one loved, so much so that you are willing to give up your life for your beloved.
This is how Christ wants a husband to love his wife. Because that is the extent that Jesus went to show His love for us - He gave Himself up to death on a cruel cross. Why? To make us holy, to cleanse us, make us radiant, without any stain, wrinkle, or blemish.
Now how can a husband love his wife this way? By treating her as he'd treat his own body, feeding her and caring for her in every way.
prodigal son - I will give any thing for my family. I do know that Jesus is there leading me in the paths of God
To the unmarried, Jesus functions as your husband in a priestly capacity, so look at it that way. Now as head, the husband is the priest of the family and is responsible for their spiritual welfare, protection against the enemy and for training them in righteousness. Men are responsible for setting the spiritual tone of the household. I grieve because many are not upholding this responsibility, which is the greatest one of all.
GloryBe† - True...so true.
Someone mentioned Promise Keepers a while ago - one of the benefits of that movement is to bring men back into their place as spiritual head. Praise God for that! I'm tired of attending services, meetings, etc and seeing women and children without the husband! One of the greatest thrills of my marriage is to attend church, and do these teachings with my dear OP at my side!
GloryBe† - Isn't great how God teaches us...when He knows we will listen...PTL

Prophet - Pray for this nation, that GOD will heal it and raise the mighty men up out of their sleep. The Jezebel spirit has run rampant too long AMEN
Deuteronomy 4:9 Only be careful, and watch yourselves closely so that you do not forget the things your eyes have seen or let them slip from your heart as long as you live. Teach them to your children and to their children after them.
Deuteronomy 6:6-9 These commandments that I give you today are to be upon your hearts. Impress them on your children. Talk about them when you sit at home and when you walk along the road, when you lie down and when you get up. Tie them as symbols on your hands and bind them on your foreheads. Write them on the doorframes of your houses and on your gates.
The success or failure of the next generation depends on whether we teach them the Word. IMPRESS them upon your children! Take time (TURN OFF TV) to sit down with them and talk about the Lord. Take time and take a walk with them and talk about the Lord.
GloryBe† - AMEN!
When you go to bed, talk with them about the Lord. When you get up, talk to your children, tell them what a glorious day God has made FOR THEIR ENJOYMENT. Orthodox Jews actually tie the scriptures in tiny boxes on their arms and foreheads! These are called phylacteries.
Friend - The Lord told me to share my growth with them and I didn't know about this scrip. God is Great....

GloryBe† - So that's what those are...thanks OT!
Write the Words of the Lord on your doors and gates. Again orthodox Jews literally have a little box on their doorframes with bible verses in it. The point is to make the Word part of your life every day - not just something that you do on Sundays. Part of the success and survival of the Jewish nation has come from obedience to these verses!
Friend - I was suppose to start writing scriptures down and putting them on my refrigerator, etc.... I will thanks for the scrip....

Kinzie - AMEN!!

Prophet - Lately GOD has me writing scriptures on post-its and quoting them all the time till I memorize them. It really really helps.

Kinzie - isn't god awesome how he will use people to confirm things!

Friend - Yes we must be full time Christians because a part time Christian is misery.......
Now there are many mothers who have been abandoned by their husbands and have had to try to be both mother and father. My heart aches for them (been there, done that). We need to start praying as prophet says for the men to rise up and take their places of duty in the homes!!!!! Praise the Lord! Loving Husbands, submissive wives, obedient children, all learning, eating, breathing the Word - this is God's plan for families. Is it any wonder the enemy delights in divorce????
Now, I'm not condemning anyone who's been divorced! Sadly, both OP and I have suffered that death! But God's highest will is to have complete families in order and proper relationship - for us to all grow up into Christ.
Father God we lift up those having marriage difficulties to you in Jesus Name. Comfort them in their distress in Jesus Name. Lord we ask for healing in their marriages and come against the spirit of divorce in Jesus Name. AMEN
Father, we lift up both husband and wife that you might minister to them, and lead them to You. Thank you Father in the name of my sweet Jesus. AMEN
GloryBe† - Divorce: is allowing the enemy to creep in with all the worldly junk and disturbed what is good...
Ephesians 5:31-33 "For this reason a man will leave his father and mother and be united to his wife, and the two will become one flesh." This is a profound mystery--but I am talking about Christ and the church. However, each one of you also must love his wife as he loves himself, and the wife must respect her husband.
If you are unmarried, God has the man for you waiting out there somewhere! Submit to Jesus, and don't settle for satan's best. He'll bring his best along JUST BEFORE God's best!
Father, bring Christian to your unmarried servants. In the name of Jesus I let Your will be done. AMEN
Ephesians 5:31-33 "For this reason a man will leave his father and mother and be united to his wife, and the two will become one flesh." This is a profound mystery--but I am talking about Christ and the church. However, each one of you also must love his wife as he loves himself, and the wife must respect her husband.
Paul quotes from Genesis concerning Adam and Eve - the first marriage. God created marriage and everything that God creates is GOOD. And everything God creates, the devil either tries to counterfeit or destroy! In the King James, it says "cleave to his wife". Cleave is the only verb in the English language that both means to be separated from and to be joined to! You are separated from your parents, and joined to your marriage partner. "One flesh" - two becoming one. Paul calls it a "profound mystery".
Prophet - Do you think that GOD wants kids to stay at home with their parents till they get married??
Prophet - good question, what do you think?
Friend - Kinzie I have been ministering to my children that dating isn't God's plan....

Prophet - I think the world says that parents should make the kids leave and then all the temptations come and the kid has his / her own place to do whatever . if they were at home dad /mom could monitor better.

Kinzie - mom wouldn't allow me to date till I was 16 but once 16 came around there wasn't any offers....that's about the time God had people start teaching on courtship and not dating and the right person

Aquarius - no one taught me about that I wish they had but now all the more reason to teach it to my children

Prophet - Look what happened to the prodigal when he left home

Aquarius - even now parents don't monitor their children that do live at home

Prophet - that's cause they listen to Dr. Spock
Prophet - good point. In Bible times, children usually stayed home until THEIR PARENTS arranged the marriage. Try selling that on MTV!
We've been talking about marriage as a partnership, with mutual submission and love. But it also goes deeper - two people becoming one. You've heard it said that people who've been married for a long time tend to look alike! It's true, as you grow closer you become more like one person than two!
We also have a false view of romance in this country, and that hurt me when I was younger. You know, one day a dark handsome stranger will come up and you'll know "he's the one", you get married and live happily ever after. No questions asked! But true love and godly companionship won't be found in the world, at a bar, or through the sexual liberties the world believes in!
GloryBe† - some people have raging hormones...and confuse lust with love...those marriages just don't work out..
Lust is a pretty good counterfeit for love, GB!
Prophet - Love gives Lust takes that's how you tell the difference

Friend - That is so true when I tried to do it myself I failed but when God put his hand in it look what happened..... LOVE like I never experienced before with a spirit filled Christian.....

prodigal son - How do we change this in our society?

OlePappy - Love is God's gift...Lust is satan's

Prophet - PS seek GODS face and humble ourselves and repent as a nation

prodigal - by living it, walking it out in front of our families, neighbors, communities - SHOWING a better way to live!

Prophet - I think every dad should give his girls a ring and tell her that when a guy loves her enough to replace it with his own then he can have the daughter in marriage
One reason that the devil is attacking marriage is that a good marriage correlates to the relationship between Christ and the Church. All this divorce and disaster keep us from seeing this "profound mystery".
This is a profound mystery--but I am talking about Christ and the church. However, each one of you also must love his wife as he loves himself, and the wife must respect her husband. GloryBe† - True so true...
Now why do you suppose Paul said for the wife to submit to or respect her husband, but told the husband to love his wife?
jackie - because he's the head of the family?

Friend - What is the scrip. about 2 puts a thousand to flight...2 married spirit filled Christians together are very powerful weapons against SATAN

GloryBe† - Because back in those days a man could have more than one wife and not love any of them or respect them
Jesus and Paul had a revolutionary way at looking at the role of women in society. In most of the world at this time, women were little better than cattle. Before marriage, they were under the control of their fathers. After marriage they were under the domination and at the mercy of their husbands. If a man was displeased with his wife, he could say "I divorce you" three times and she was outta there - with NOTHING.
Prophet - JESUS set women free not feminism
There were only THREE vocations open to a woman in Bible times - wife, prostitute or beggar. A divorced woman (or a widow) had no means of support. She was in a very precarious position! Now Jesus and Paul come along, and treat women as equals!
Prophet - That's why GOD emphasizes The church to take care of the widows and fatherless
For there is neither Jew nor Greek, neither bond nor free, neither male nor female, all are one in Christ Jesus, Paul proclaimed.
Jesus spoke to women in public, and gave them love and attention. He treated them as persons!
Kinzie - weren't women also given the privilege of becoming deaconess....an unheard of thing?

Glory! - Jesus is cool!!!! he loves us women
We don't see how revolutionary this is today - but in those days it was
unthinkable! Right Kinzie, there is even a woman apostle listed in one of Paul's letters! But there was a problem. Equality was all right in theory, but putting it into practice wasn't easy.
Prophet - yes The woman with the issue of blood wasn't even supposed to come near the people and JESUS still healed her
That's where a lot of the problems in Corinth arose - and Paul was trying to address those problems in some of the verses that have been used by some to browbeat and silence women. So I believe that's why Paul lovingly reminded women to submit to and respect their husbands, not to let this new found freedom and equality "go to THEIR head", but to lovingly and voluntarily submit to the husband as to the Lord.
To understand the times and the circumstances, you have to look at the verses in textual and historical context. You see, with Corinthians, Paul was answering specific questions about specific problems. It's sorta like Jeopardy - we got the answers and have to guess the questions!
Now as I said, men were used to thinking of wives as property, as a possession. Some undoubtedly truly loved their wives any way. But for those who didn't know quite how to act in the new order of things, Paul goes into great detail about what loving a wife, as opposed to owning her, meant!
Prophet - Do you think GOD wants women to be housewives and find a way to earn money from home or go out in the world and let daycare raise her kids?

Aquarius - we cant say what god wants
Prophet, I stayed home with my kids when they were small and loved it. I think it's ideal, but not always practical in our world!
Prophet - I think single women should work if they want too and any women for that matter. I just want a stay home wife

jackie - I believe that woman should be at home with their kids instead of a daycare & I believe God would want us to put them first over worldly materials & instill in them what a daycare can't
I'm not a fan of day care - at all. But if you have to make use of it = check out VERY carefully who you entrust with your children! Use a church centered one if at all possible.
Prophet - I think a woman can affect the world for GOD greater bye training her kids in the word
Titus 2:3-5 Likewise, teach the older women to be reverent in the way they live, not to be slanderers or addicted to much wine, but to teach what is good. Then they can train the younger women to love their husbands and children, to be self-controlled and pure, to be busy at home, to be kind, and to be subject to their husbands, so that no one will malign the word of God.
This is a GREAT GOAL. I just don't want to discourage those who HAVE to work because they have no husband to help them.
Now all this we've been studying about marriage is wonderful theory, but
how do you put it into practice? In every day life?
GloryBe† - Study Gods Word and pray together as Man and Wife.
Well, this is a great place to stop. Next time we'll talk about the child/parent relationship and the slave/master, which relates to employee/boss.
Father God thank you for bringing these things to our attention. We want to please you in all of our ways. Help us to put your word into practice in our daily lives.
Praise You God for what You have shown us tonight. For the unmarried, help them to even more submit themselves to you Lord and to WAIT as long as it takes for the godly companion you've selected for them. For the married, help them to grow together in love, being submissive, respectful and loving one to another.
Help the husbands to understand and exercise their places as the spiritual head of the household, especially in loving their wives sacrificially as Christ loved the Church.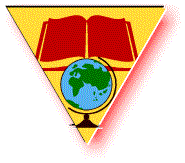 Open all of our eyes to the importance of Your Word, especially in teaching it to our children! In Jesus Name AMEN Thank You Father for all those who gathered here tonight. I ask that you will guide them through the week to come with Your love and grace. In the sweet name of the blessed Son, Jesus. AMEN