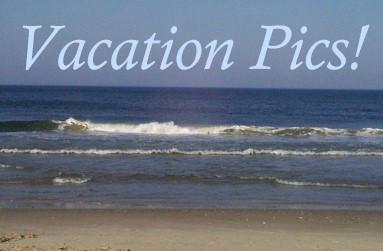 July, 1999 Virginia Beach, VA!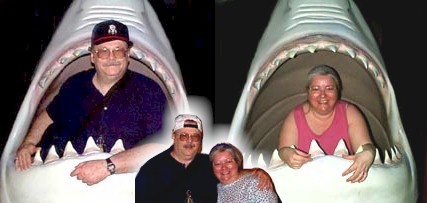 Playing Jonah - OP and OT in Sharks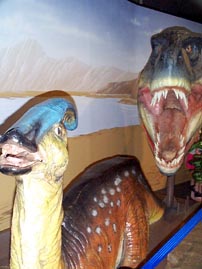 Then we ran into some Dinos....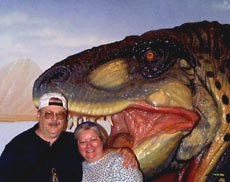 Why do large animals keep trying to munch on us?
But we scared the Dino off!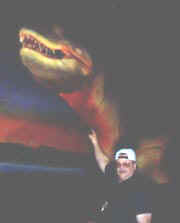 T Rex no match for OP!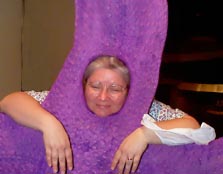 The Starfish couldn't digest me either.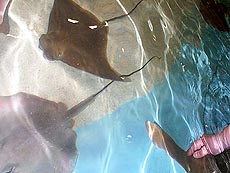 Meanwhile back at the Aquarium, the rays
let us pet them like puppy doggies.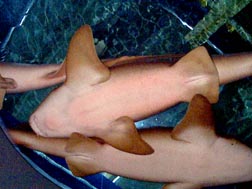 We didn't try to pet the sharks however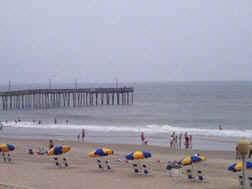 Ah, Farewell dear beach!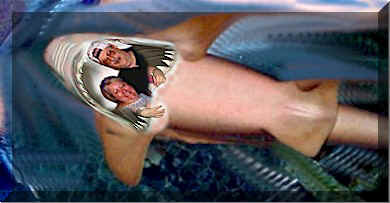 See ya!